I'm selling this semi-dress set of armor to help increase our NPO reserve. I made this set awhile back with the sole intention of using it to back-stab all of you with my shinobi black belt; but... the organization is more important than my own gratification.
Anyway, check it out.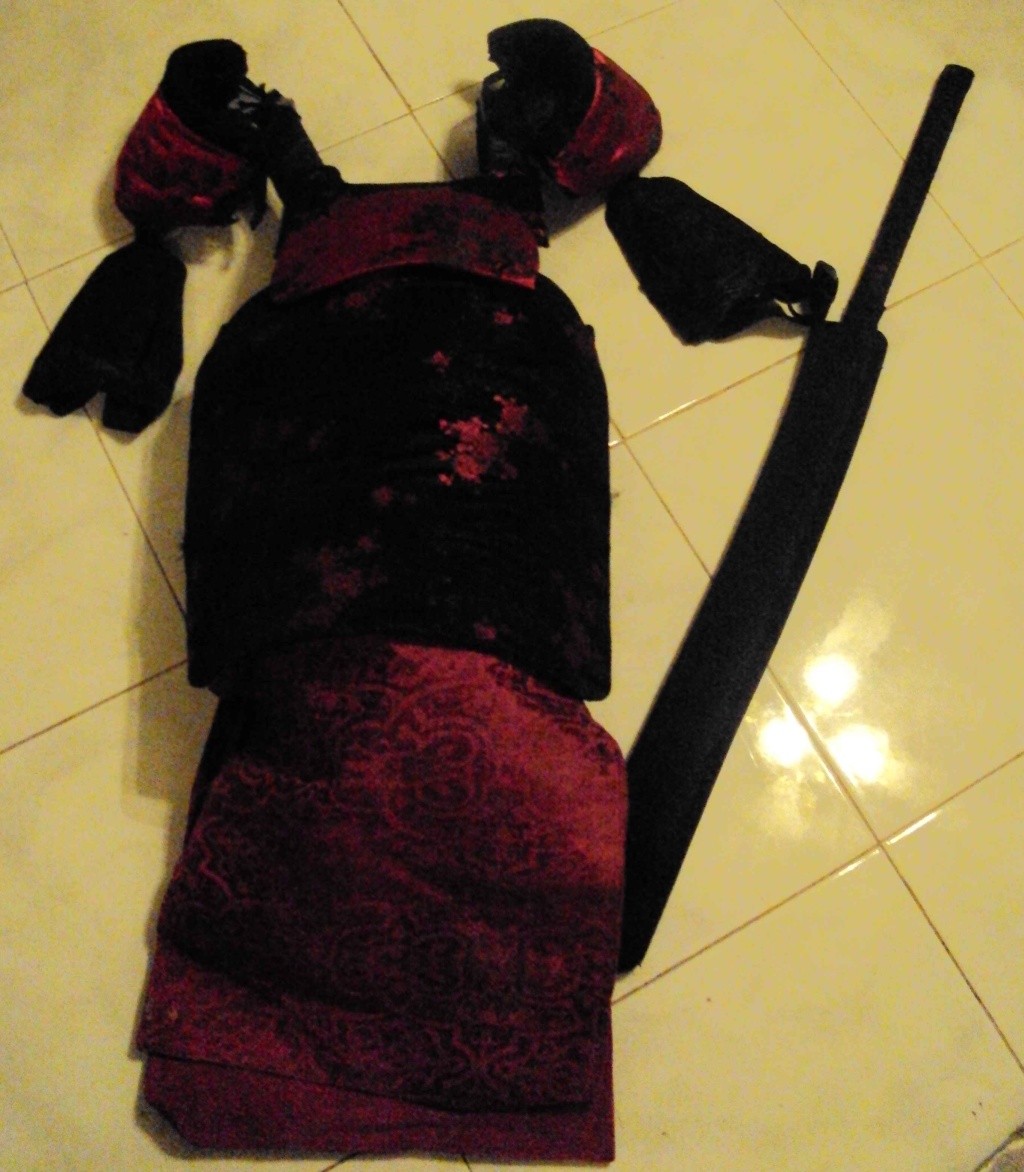 The set features mainly chest protection with arm and shoulder plates made from riding armor. It's all upholstered in Satsu colors. I think it looks cool in a way. The set looks better in person than in the pictures due to poor lighting.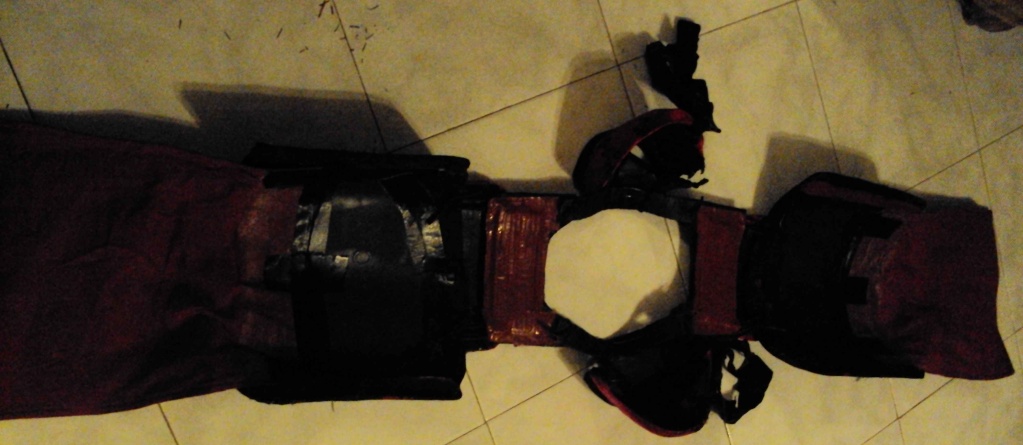 The Armor comes with defects though. Some of the fabric is loose and the part of the shoulder piece is burnt (failed molding attempt using a 200F heat gun).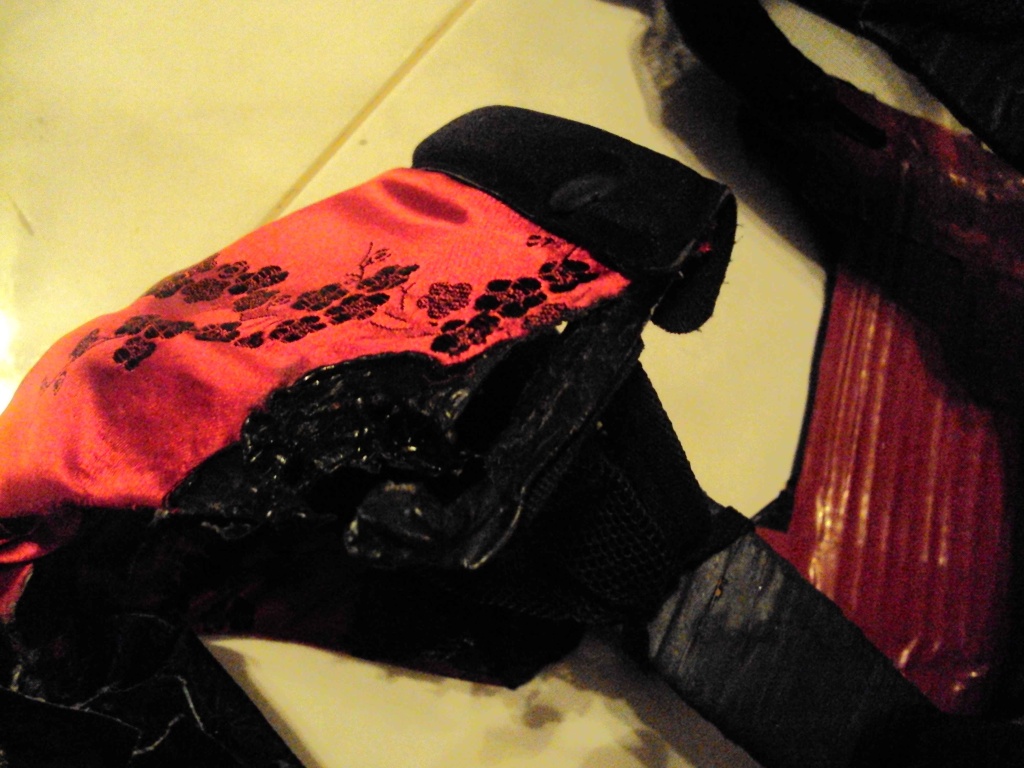 Here's some silly poses with me in the armor.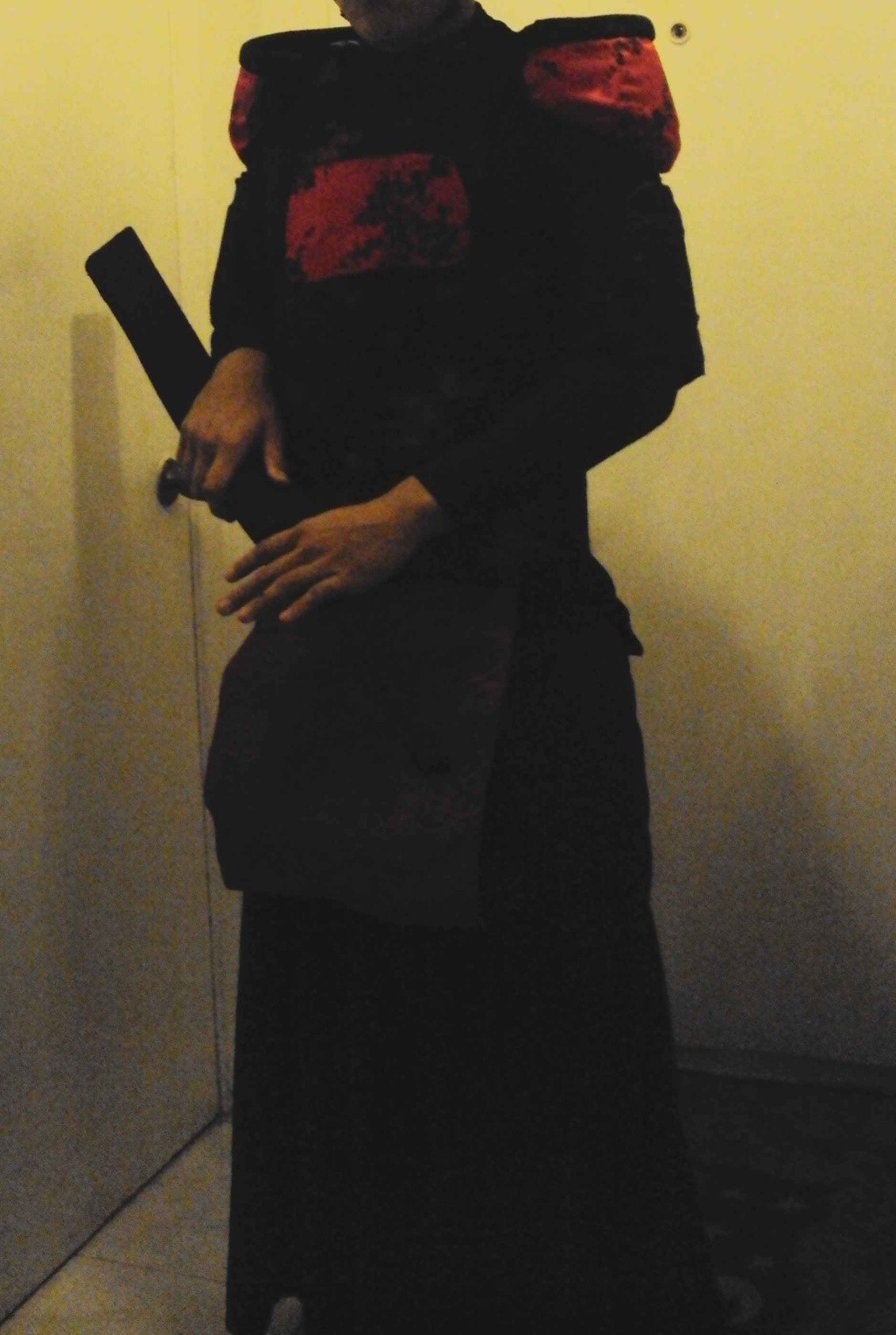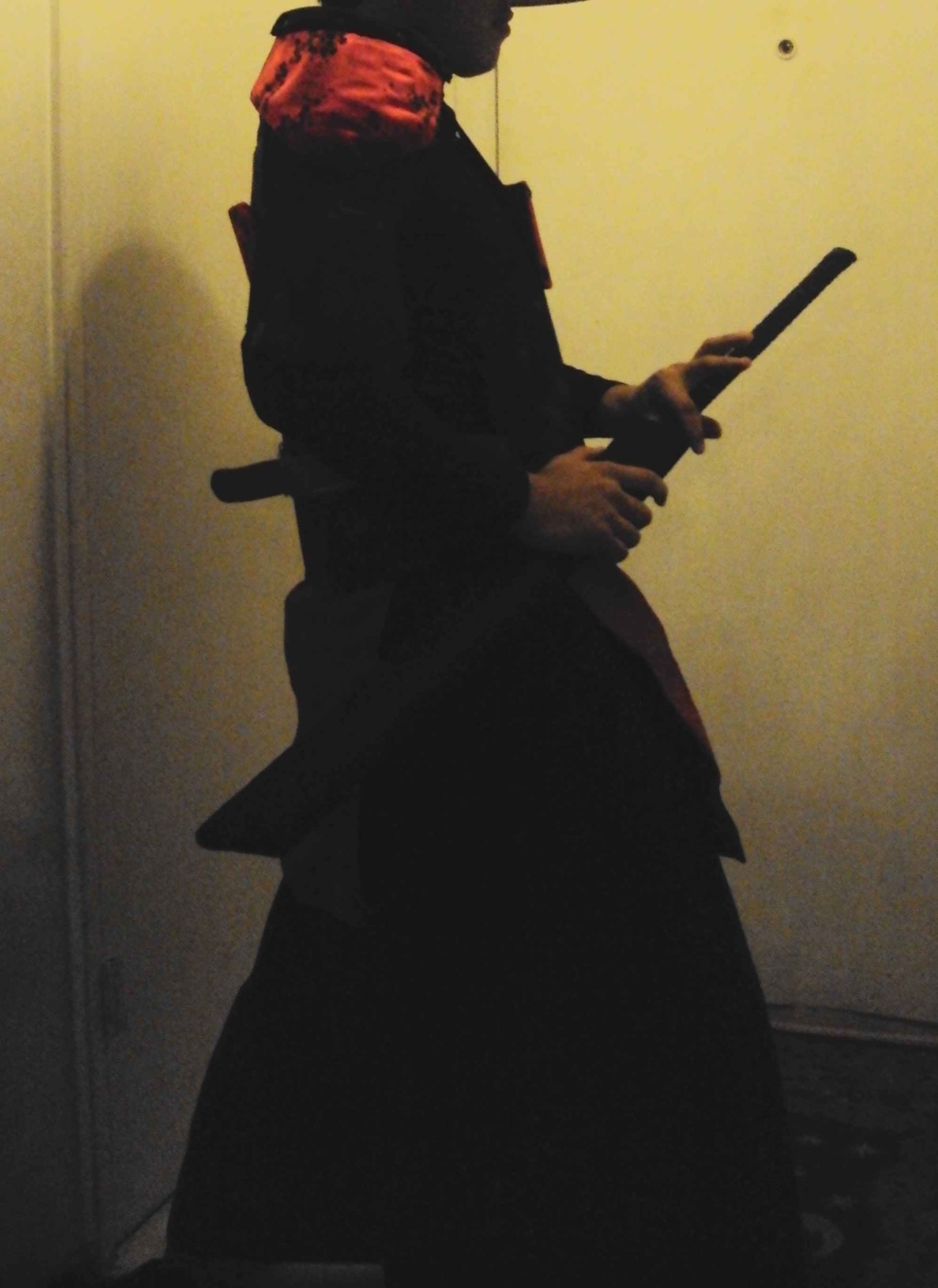 When you purchase the set, it comes with a Shokupan style Katana. The weapon is covered and has an elastic wrapped handle with black/red fabric underneath (though the wrap job is terrible).
This is an auction which starts at $50 (I spent over $25 on materials + hours of work) which will end January 31st, 2011. All proceeds go towards the NPO. If you're not interested but know someone who is, please let them know.
Thank you,
Jason.